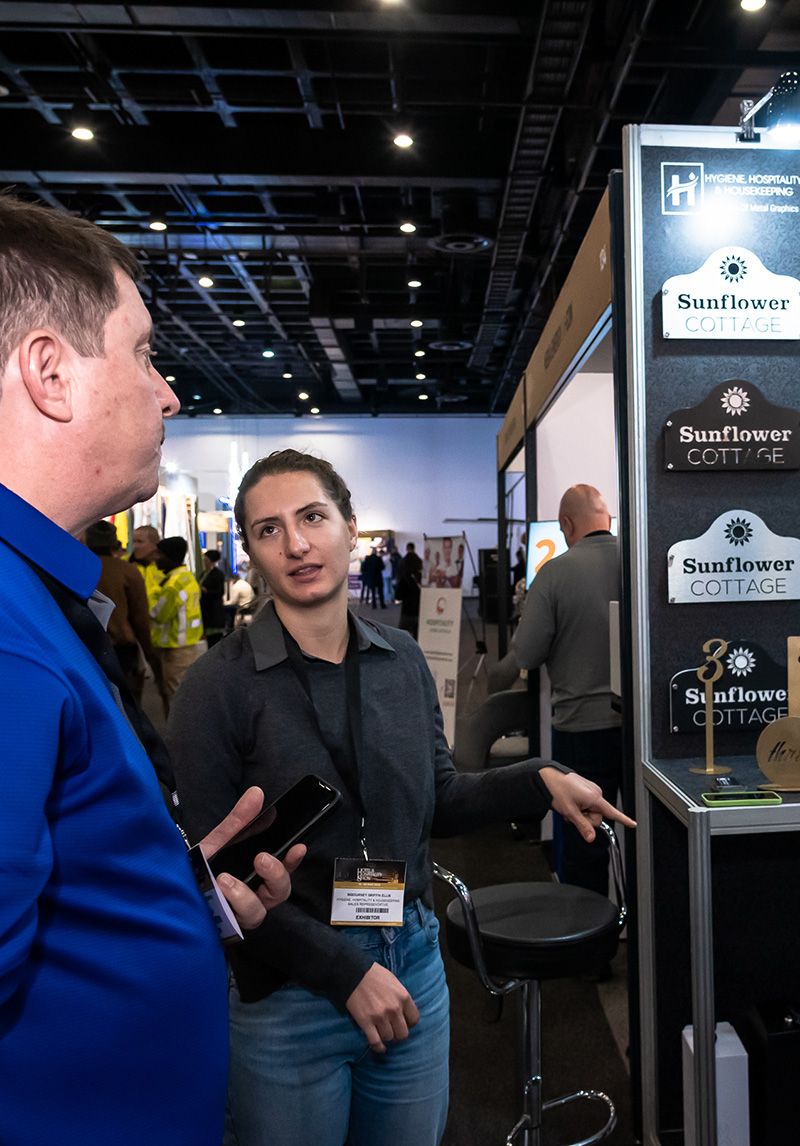 Make meaningful connections, find valuable leads, & get access to premium content about the hotel & hospitality industry
In its 7th year, the Hotel & Hospitality Expo Africa has provided opportunities to the hospitality and hotel industry with the support of leading industry associations.
In addition to the added content and features, the Hotel and Hospitality Expo Africa offers industry leaders the opportunity to network and receive industry updates. This supplies a 360-degree view of the market for the hospitality industry.
The Hotel & Hospitality Expo Africa features local and international exhibitors showcasing products across interiors, lighting and design, technology, security, catering equipment and more.
Discover a curated range of products and services from local and international exhibitors in the hotel and hospitality industry
INTERIOR DESIGN, FIT-OUT & LIGHTING
OUTDOOR FURNITURE, POOL & SPA
TABLEWARE, HORECA & FOOD SERVICE
HOSPITALITY TECHNOLOGY & SECURITY
OPERATING EQUIPMENT & SUPPLIES
Meet key buyers in the hospitality sector
We welcome a whole host of serious decision makers from across the industry. If you own, manage or operate:
Hotels
Restaurants
Venues
Caterers
Food outlets
Self-catering accommodation
B&B's
Lodges
Guest houses
Clubs, Shebeens and Taverns
Cruise Liners
Resorts
Procurement companies
Hospitals and more…
This is the right platform for you.
You may be responsible for front or back of house:
Purchasing
F&B
Operations and logistics
Security
Finance/revenue
Housekeeping
Maintenance and facilities
Cleaning and laundry
Engineering
HR and training
IT & telecommunications
Events
Sales and marketing
Administration
Why Africa is the perfect market
TOURISM
is the largest contributor to GDP across the African continent.
289
hotel construction projects underway in Africa.
75,155
new hotel rooms are in the African pipeline.
6
of the world's fastest growing economies are in Africa.